Land Business Builder Course
What if there was a faster way to build your land business?
Starting any business is hard, but getting started with flipping land feels like wandering across a new property. You think you're going in the right direction, but there's no trail or path to guide you where you want to go.
Say hello to your map.
This comprehensive 160+ lesson course will not only teach you everything you need to be successful in the land flipping business, it will help you build your business as well. You will learn how to find properties, evaluate and do extensive due diligence, how to negotiate with sellers, find other people's money, attract buyers, set up contracts, navigate escrow, and everything in between.
This course is set up like no other land course on the internet. Each video is recorded in a way that you can pass on to your current or future Virtual Assistant as you build your business.
It's about as turnkey as you will find in this industry.
Skill Level: Beginner to Advanced
Introducing the Land Business Builder Course
The Land Business Builder Course will show you a roadmap to success in the land business. It will give you a tested, and successful framework to build a land flipping business that makes sure you see the biggest obstacles most beginners face and overcome them.
This course will give you access to:
160+ training videos, with more than 100 hours of training (and more being added) on:

Market analysis and selection
Pulling and sorting market data
Determining the best properties in the market for your business
Pricing your offers for maximum profit
How to mail letters
Answering seller inquiries
Enhanced due diligence techniques
Signing contracts and escrow
Marketing and selling your property
How to find buyers

All 5 coaching videos with my beginning land student Robert (so you can learn along with him)
My proprietary mailer letter (which works great if you use my systems)
Access to my Trello boards to copy my exact processes
Proprietary Excel files that will help you to determine the value of large lists of properties
Free Beginning Course (Overview)
What you'll get from this course…
This course will teach you everything you need to know about how to build your land flipping business. It will take you through every step of Tim's process, teaching you to find the right land, evaluate and do great due diligence (avoid tons of pitfalls along the way), find investors or smartly self-fund, and acquire then sell the land.
This course will teach you how to:
Set up your land business for success
Select and then scour a county for the perfect pieces of land
Evaluate markets to find the best potential for profits
Pull and sort your land data
Scripts for talking with interested sellers to weed out the time-wasters
Use photographers to perform on-site due dilligence
Find and secure funding from a money partner
Find motivated and eager buyers
Close your land deals like a Pro
Introducing the Land Business Builder Course
Once you complete the Land Business Builder Course, you'll have the building blocks for a 7-figure land business.
Those building blocks include:
The exact videos I give my VAs to run my business (160+ videos)
Business flows and processes to manage deals through a timeline
Video explainers on how to use the land tools
Finding and training the perfect VAs for your business
Breaking down deals so you can tell the stinkers from the winners
An amazing offer letter that gives sellers three unique options to sell
And continual updates and add-ons
This course isn't for everyone
If you are just learning and want to build a land business for yourself, not for others to run for you someday, then this course is NOT for you. This course is geared toward those who want their business to grow, not just make a little side income.
It's also not a land basics course (that was our free course). If you're looking for a course to hold your hand with the basics of flipping land, we highly recommend RE Tipster's Land Mastery Course. You can purchase that here: Click Here for a Beginner Course from RE Tipster (affiliate link)
There's nothing like this course on the market
The value of this course is truly unique. Other courses focus on either training you to work your own business as a side hustle, or try to sell you expensive coaching programs to do the same thing (often for $5,000 or more).
There's another thing to consider, the cost of mistakes. One good sized mistake, on bad property, can cost you tens of thousands. Recently I lost a considerable amount because I didn't do proper due diligence.
Now, my course won't ensure you'll avoid all mistakes, but knowing the terrain ahead is the best way to avoid making one costly purchase that could lose you tens of thousands of dollars.
"So, how much will this cost me?"
The Land Business Builder Course can save you thousands, maybe even tens of thousands of dollars, over the course of your land business. No other course offers you turnkey videos that allow you to build your business right away from the ground up. Other courses will make you learn the business first, then make your own videos to teach your employees.
I'm not looking to make a bunch of money, so for the entire course you will pay only $499. If we added live coaching or other tools & materials to the course, the price will absolutely go up. For now, you get a screaming deal.
You're protected by our 100%++ Guarantee
We are so sure this process works that we protect you with our 100%+ Guarantee. If you aren't successful at first, we are going to make sure you are successful in the end.
Here's the deal. If you go through the lessons, start your business, send out at least 15k letters (to 2 different markets), talk to potential sellers, and STILL don't get a single deal…we got your back. Let us know and you will receive:
A full refund of the course price
3 hours of coaching with Tim to fine tune your process and fix any problems ($3000 value)
Free 5k letters to a market we select together ($2500 value)
At least one deal, guaranteed. You keep all the profits and we walk you through every step.
If you take the time and effort to apply the information in this course, we will make sure you get your first deal, even if we have to pay for it ourselves!
Next Steps
The next steps are easy. Just click on the button that says "Buy Course" and a new tab will open up to a secure Stripe portal where you can pay for the course. Enter your information and purchase the course.
Once your payment is successful, we'll get your profile set up using the email that you supplied during your course purchase. Go to the course login (in the top nav), reset your password to one of your choosing, then log into the course. Just click on the first lesson and you are on your way!
And if you have any technical hiccups or questions, just reach out to our support team at hello@flipping.land.
Skill Level: Beginner to Advanced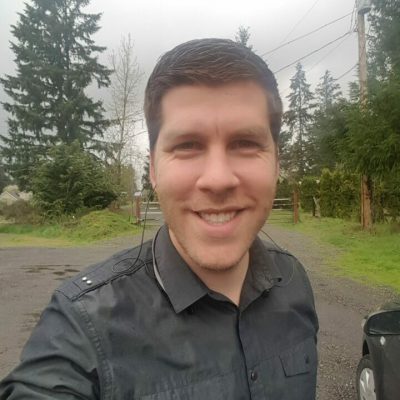 Tim Krause
Land Flipper, Business Owner
In 2019, Tim Krause stumbled across a video about flipping land for profit. After hours of research, he came to a stunning conclusion; flipping land wasn't just possible, it was a great business! He sold his video production company and went all in on raw land. Now, with more than a million dollars in purchases and sales, Tim is ready to show you how to change your life forever by starting your own land flipping business.